Kmart Doubles 10/30–11/05: Inexpensive Downy, Fantastik & Scope!
Don't forget Amanda will be telling us all about how to work the coupons at Kmart on November 17th, 6:30 Email
ME HERE
for location and details. Thanks to
http://www.thecentsableshoppin.com/
for this line up.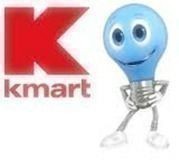 Kmart Doubles Event is continuing this week again at select stores 10/30-11/05.
To see if your store participates click
HERE
.
You may be asking…what are the specifics of double coupons:
Manufacturer coupons will double up to .99. – so if your coupon is for $0.50, it'll be $1.00. If it's for $0.99, then it'll be $1.98 (or up to the item value).
Coupons will automatically adjust to double only to the price of the item – allowing no overage.
There is no minimum purchase requirement for your coupons to double.
You must use your

Shop Your Way Rewards

(FREE). Don't have one? Sign up

HERE

for free.
You can only purchase 4 of the same item using double coupons.
Note: Folks, items in this list may differ from what your store stocks and that is beyond my control. My local store does carry a good 3-4 aisles of food including dairy, but your store may not.
$0.75/1 Scope Mouthwash 10/2/2011 P&G Insert (exp 10/31/2011)
$0.75/1 Scope Mouthwash 10/30/2011 P&G Insert (exp 11/30/2011)

= $1
**710 ml = 24 oz.
$0.50/1 Downy Liquid Fabric Softener or Dryer Sheets 10/30/2011 P&G Insert (exp 11/30/2011)

= $2
$0.75/1 Scrubbing Bubbles Fantastik Cleaner 9/25/2011 SS Insert (exp 11/5/2011)

= $1
B1G1 Skinny Cow Chocolate Candy Singles 7/31/2011 RP Insert (exp 10/31/2011)

= 2 FREE
$0.55/1 Mentos Gum Bottles 10/9/2011 SS Insert (exp 12/31/2011)
= $0.15 ea. wyb 2